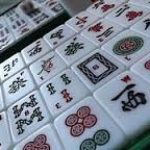 Private Group
active 1 month, 3 weeks ago
This group will meet on the third and fourth Wednesdays  from 1PM to 4 PM.
The focus of this newly formed group is to learn and play the game of Mah Jongg adhering to the official standard hands and rules of the National Mah Jongg League. This group is open to all members who have played and those who would like to learn.
Please be sure to RSVP on the Newcomers website so we will have an idea of how many to expect.
This is a private group. To join you must be a registered site member and request group membership.