Please contact Shari Lynn Bennett at shari@shari.us if you need additional artwork not in the 2022 folder.
To view lots of fun and useful products featuring our branding and coordinating custom patterns, please visit our Collection on Society6 via this affiliate link: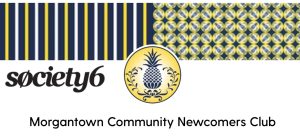 Up to 20% of the retail prices go directly to the club to support our projects and expenses. Use S6 coupon codes and check for sales, which do not take away from our earnings!